WHAT IS IMPROVED PRODUCTION RACING
Improved Production  (IPRA) is one of the fastest growing categories of circuit racing in Australia. Improved Production cars are defined as 'commercially available touring cars' and are allowed a reasonable level of modification to allow both the racer and the designer room to create an exciting form of race car.
 Improved Production Racing have clubs in each state which are affiliated members of the Confederation of Australian Motor Sport (CAMS), thereby enabling the club and members of entry to CAMS sanctioned motor sport activities. This also makes the cars move valuable as they are able to be bought and sold nationally. Each state has an association with IPRA, their links are to the right.
IPRA is a popular support category for a number of the V8 Supercar and Fujitsu V8 Rounds held throughout Australia. IPRA also races as a support category for the Bathurst 12 Hour Endurance event.
Each State runs it's own IPRA Championship and once a year, the Improved Production Nationals are held on a rotational basis. There is also an Interstate challenge series run throughout NSW, Victoria and South Australia, giving all competitors the chance to pit their skills against other tracks and drivers!!
 National title events are hotly contested and are a form of positive rivalry between the states, to see who is the quickest. Different circuits favour different cars, which promote's a wide range of outcomes for the event. 
THE CARS + THE CLASSES + THE REGULATIONS
All mass produced, Australian sold, Touring cars are eligible to compete in IPRA. Some imported cars may also be eligible should they the owner be able to convince CAMS these were touring car (Group A) homologated. A list of imported cars already approved can be found at 1.1 of the technical regulations. Category 3J regulations.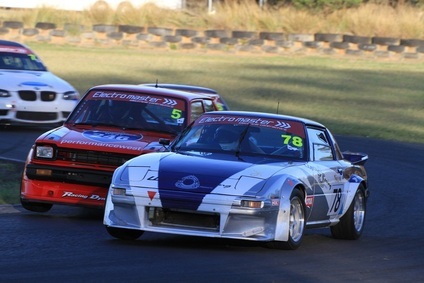 Mazda RX7 and Toyota Starlet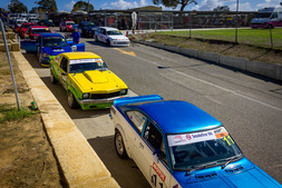 With such a wide variety of cars and engines, clearly it isn't an level playing field. To enable reasonably competitive racing, IPRA is split into 4 classes, each with their own championship. These classes are based on 'effective' engine capacity and are:
Under 1600cc (usually referred to as U1.6L)
Under 1601- 2000cc (U2L)
2001cc-3000cc (U3L)
3001cc-6000cc (O2L)
Forced induction (Turbo/Supercharged) engines and Rotaries run a multiplier to determine the effective engine capacity. e.g a 2ltr turbo or turbo rotary race in the O2L class.
IPRA runs a control type, the Yokohama ADVAN A050 (older A048R and A032R are still allowed), this produces some exciting racing across the field. In WA the authorised dealer is Wheels World Tyres and More at Osborne Park.
Old & New Commodores, Toyota Celica, Mitsubishi, Honda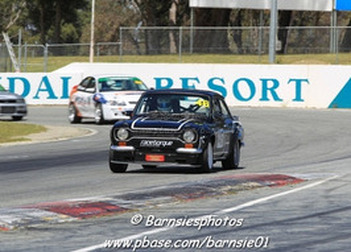 The category allows for a significant number of modifications and freedoms, these can be found in the following link Category 3J regulations. The car must also comply with the general CAMS requirements (Schedules A through N).  This requires the car to be fitted with a Schedule J compliant roll cage, a FIA approved seat and safety harness  (which will probably effects the cars ability to remain road registered).
Once the car complies, it is required to be inspected by a authorised CAMS inspector. The Pre Logbook inspection and document is sent to CAMS to enable issuing of the Cars Logbook and Roll Cage certification.
To ensure each person presents an eligible car, each category has a eligibility officer. In WA at the start of each race season, you are required to complete an annual safety/eligibility inspection. In the other states , the period between inspections is based on set number of race meetings.
IPRA is a circuit racing category, unlike Super Sprints or track days which are speed event. Therefore you are required to have, as a minimum, a Circuit Clubman  licence issued by CAMS. The details on obtaining a CAMS Circuit licence can be found here – CAMS Licence requirements. This process will require you to complete a medical, online test and an on track observed licence test prior to being issued with a provisional licence.
CAMS and common sense requires each individual participating in circuit racing to wear protective equipment. This is an initial outlay that is worth every dollar spent and may save your life.
The equipment must meet curtain regulations, these can be found within Schedule D. In short, you will require:
Helmet – Motorcycle helmet compliant to AS1698 meets the min standard, but probably won't accept a frontal head restraint 
Frontal head restraint – Compulsory (e.g Hans device)
Flame retardant Overalls – i.e Race suit
Flame retardant Underwear – optional but recommended.
Flame retardant Balaclava – Required if wearing AS1698 helmet, optional with FIA helmet. 
Footwear – FIA standard
Gloves – FIA standard
Socks – FIA standard
FIA compliant helmet with Frontal head restraint attachment points.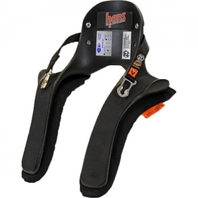 Frontal head restraint – Hans device.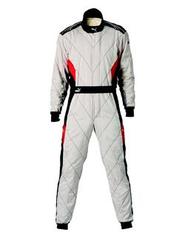 Example of a 3 layer race suit.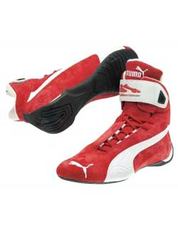 Racing shoes – meets FIA 8856-2000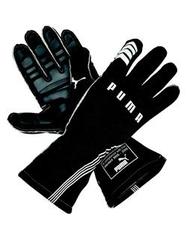 Racing Gloves – meets FIA 8856-2000
Nomex Racing socks – meets FIA 8856-2000

Balaclava – meets FIA standard
Race day can be a busy day. The day usually starts with a licence and car log book check followed by a drivers brief. Following the drivers brief the track is usually opened to the racing schedule which starts with qualifying. After qualifying it's race time and a hell of a lot of fun.
Most people will bring limited tools to the track on race day. A jack and jack stands can be invaluable for working on the car between events. Bring a good supply of oils (engine, gearbox and diff) and other fluids (radiator, brake and fuel). Other less thought about items, but just as important, can be fold up chairs and a small table. Food and drink is available at the track but to keep costs down most people will bring their own supplies. Don't underestimate how thirsty racing can be, so bring plenty of water. Remember your pit crew is probably doing this for free so make sure to keep them full of food and drink too, else I may get lonely next meeting.
Other useful items are rags, chucks whips for cleaning up spills and window cleaner for the front/rear windscreen.
One more important thing to remember when racing. Without the volunteers out on track such as flag marshals and fire marshals, in the timing/race office and scrutineers, amateur racing events wouldn't happen. It is common courtesy to pay respect to these great people on the cool down lap by acknowledging their efforts with a wave, and if you are lucky enough to get a trophy during your speech. Don't the that person who doesn't…
Most of all respect those racing around you. Not everyone has a fortune and most race on a shoe string budget. Respect their equipment. In IPRA, Rubbing is not Racing. If that's your thing, go join NASCAR.
IPRAWA, 11 Baldwin st, KEWDALE, 6105